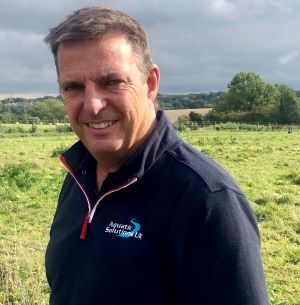 Mike
Director & General Dogsbody
In over 40 years of business Mike's ethos has never changed, no matter how far Aquatic Solutions grows we remain a family business with a personal touch. When Mike first started Aquatic Solutions he was operating the Truxor machine himself so knows every aspect of the business in fine detail. Mike is very proud that Aquatic Solutions has become one of the leading experts in its field and equally proud of the experienced team members that we have on board.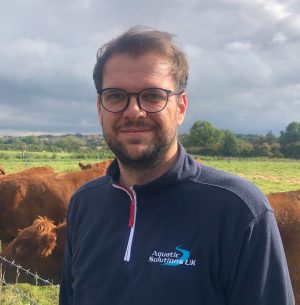 Tom S
Operations Manager
Tom has been with the business for a number of years and as such has accrued a wealth of experience in all aspects of the business as Operations Manager. When it comes to solving customers water body woes there's no problem that Tom hasn't been able to over come and he's as happy on site discussing solutions with customers as he is in the office running the day to day workloads.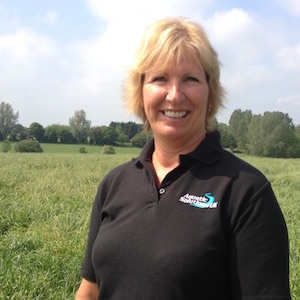 Angela
Director & The Boss
Angela runs our accounts and payroll department along with many other 'behind the scenes' jobs that keep the wheels turning since the company started. She has watched the business grow from the first machine to the full fleet that we have today. It's fair to say Angela's workload has grown over the years!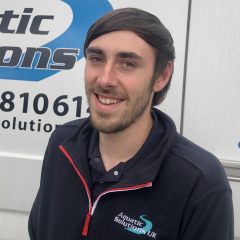 TOM H
Contracts Manager
Tom H joined us from a plant and machinery background and quickly became an advocate for our Truxor amphibious machines! Tom has developed a keen interest and understanding of all things aquatic. As part of our surveying team you'll find Tom either out on site waders deep in silt or busy in the office advising our customers and preparing quotes. 
Natasha
Office Manager
Natasha is our head of everything at Aquatic Solutions. Besides heading up HR and H&S extremely efficiently, she could well be the cheery person that answers the phone when you ring the office. She has the tough task of keeping 10 unruly men in order but she always manages to achieve this with a smile and in her own imitable way. It is safe to say there is never a dull day with Natasha in the office.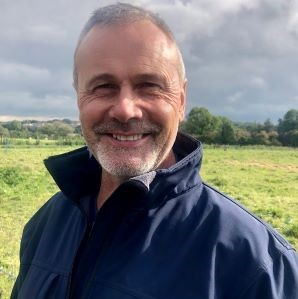 Chris
Head Truxor Operator
Chris has been with us from our early days and is our most experienced Truxor Operator, there is no job that Chris hasn't been able to accomplish and he always does so with his exuberant charm and jolly nature. Chris is a real asset to Aquatic Solutions as not only is he a dedicated operator who thrives on doing a good job for our customers he is also highly knowledgeable on the maintenance and repair of our machines.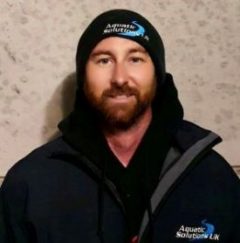 JAKE
Workshop Manager
Jake is responsible for the maintenance of all of our machinery and vehicles ensuring everything runs smoothly and well organised. He is also a keen fabricator and enjoys coming up with new ideas to help things run more efficiently. Jake is happy to jump on a boat when we are short staffed so you may see him on site from time to time with his cheerful disposition and can do attitude!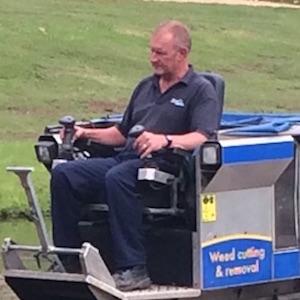 ROB 'Ginge'
Truxor Operator
Ginge is also one of our longest serving members of staff and is our 'ideas' man, he's a methodical thinker and works meticulously to complete every job to the highest standards. Ginge brings a level head and quiet, conscientious work ethic to Aquatic Solutions and continues to provide valuable input on each job that he carries out.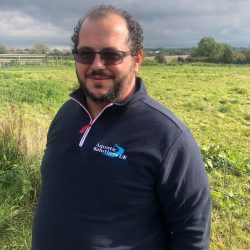 DAN
Truxor Operator
Dan always brings a can do attitude to every job and the day can never start early enough for him!  He is happy to work all hours to get a job completed to our customers satisfaction and is always thorough and conscientious. Dan is very versatile and can turn his hand to anything.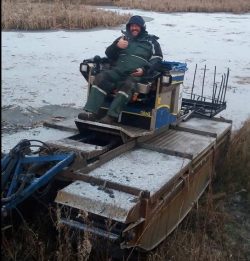 Ben
Truxor Operator
Ben not only brings a big smile and many years of landscaping experience to each job he carries out but he also has excellent project management skills and always puts our customers at ease. Ben is equally at home on our Truxor amphibious machines as he is on a digger and dumper.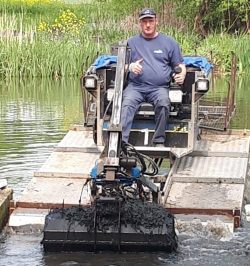 ROB S
Truxor Operator
Rob came to us from a landscaping background and brings a good foundation of knowledge to the team along with a reliable and pleasant disposition. Rob has been customer facing for many years and you can always rely on him to offer assistance where needed.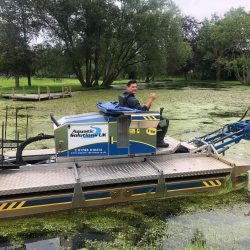 Pablo
Truxor Operator
Pablo comes to work every day with a sunny disposition that's difficult not to catch! He's always keen to transform our customers water body into something they can be proud of and works hard to ensure every job is completed to the highest possible standards.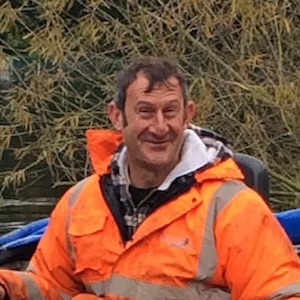 PHIL
Truxor Operator
Phil is our fencing specialist and is an expert with our nicospan installations that we often use to repair banks and as a silt retaining solution. Phil is incredibly hardworking, rarely taking a lunch break or stopping for tea, and takes real pride in everything he completes.
JACK
Truxor Operator
Jack joined us recently and brings his love of angling and all things fishing to the Company. Jack has an abundance of knowledge on fishing lake management and is very quickly picking up the ropes for getting the best out of our Truxor machines. Jack has a great work ethic and fantastic customer service skills.