The perfect way to compliment newly created silt receptor areas.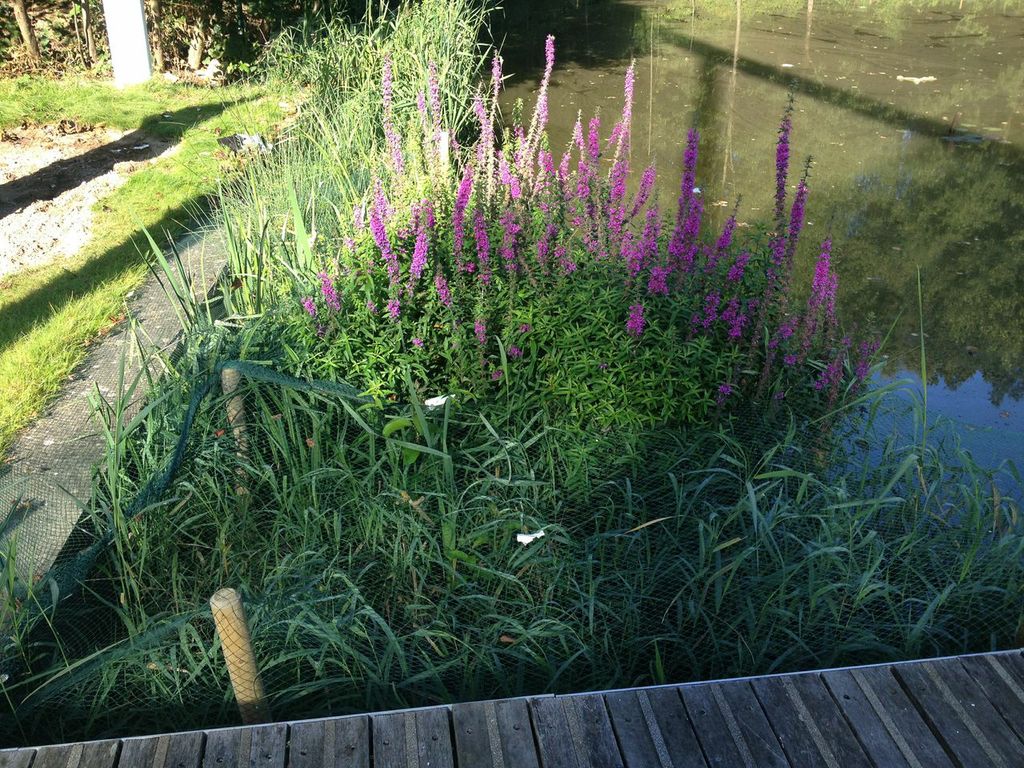 The ideal areas for the planting of the aquatic marginals:
The ideal place for aquatic planting is into newly created silt receptor areas (link to silt removal solutions page). Once the silt has been dredged from the watercourse behind these areas they can look bare, by using aquatic planting the root systems can bind together, begin to dry the silt receptor areas out and stabilise the bank. The silt removed from the watercourse is a great planting medium and is the perfect place for aquatic marginal plants to grow. The major benefit of planting a bank with aquatic marginal plants is to give a new aesthetically pleasing border to your waterway.
The ideal time to install the aquatic marginal plants:
When the water and air temperature starts to warm up in the spring or any warm weather periods during the summer. This will give the newly planted marginal plants the best chance to start growing and establish a successful root system.
Additional Extras:
We recommend installing bird netting over the marginally planted zones to protect them in their early growth stages from bird grazing. After planting they are prone to being pulled up by birds until their root systems have been able to establish.
The Advantages of Aquatic Planting:
The stabilisation of watercourse banks – prevention from further bank erosion
To create a new aesthetically pleasing border around the watercourse bank
To increase the biodiversity on the watercourse –

aquatic planting

will encourage various forms of wildlife
How Aquatic Solutions can help you with Aquatic Planting
If you would like to learn more about how we might be able to help you with Bulrush control, Bulrush removal or Reed control, please contact us and we can have an informal chat to discuss the areas that interest you.