You can search the case studies below to find examples of commercial, public and residential ponds, lakes and water courses that  have benefited from our creative aquatic solutions. 
These range from aquatic weed control, reed, bulrush,water lily control, invasive aquatic plant and algae to silt removal or lake dredging and restoration.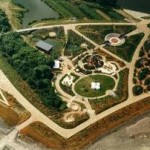 Transformation of a derelict site with the refurbishment of 2 small ponds as educational ponds and a large lake to be  used for boating and canoeing.  We helped turn the site into a learning centre for young people, focused on environmental sustainability.
Infestation of pond weed and an abundance of algae meant fishing was almost impossible, casting was snagging in the weeds and the fish population in decline. See the dramatic improvement our work had on this lake.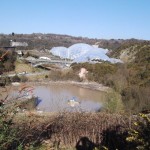 In an old china clay quarry, runoff from surrounding land had led to a silt build up at the bottom of the lake. Any heavy rainfall resulted in flooding. Our silt dredging removed the silt from the lake bottom to restore its full capacity.
Vegetation had grown to reduce this river to a small stream and the build up of silt created a potential flood hazard to the surrounding farm land.  Our Truxor extracted and cleared vegetation, removed silt, restoring the river and reducing flood risk.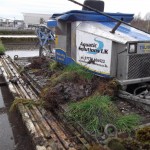 Weeds on tanks of 26 million litres of sewage were damaging fans that machinate the waste. Reaching the vegetation was a problem in terms of practicality and safety. Using our Truxor amphibious vehicle we overcame the problems and removed the vegetation safely.
To create an ideal habitat for the rare Bittern, the RSPB called us to a site covered in reeds that restricted fish flow and feeding for the birds. Using the  Truxor we cut herringbone trenches into the reed beds enabling  fish to swim close to the nesting areas.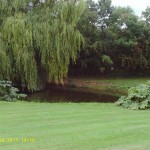 A residential pond was colonised by weeds and bulrushes. Access for large mechanical equipment was not possible, and the pond too large for manual work. Our nimble Truxor vehicle  overcame the restricted access issue to clear the pond.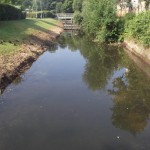 A stream behind an apartment block, with restricted access, was unsightly, with overgrown with reeds, aquatic weeds and brambles narrowing the channel and increasing the risk of flooding. Using the the Truxor the banks were cleared and smartened up, opening the channel up from 1-2 metres to 6 metres.
Prestigious offices situated beside a lake had been empty for a number of years, and the grounds & lake  neglected. The leaves from surrounding trees had caused a buildup of silt in the lake, which was also stagnant in places. The AS team carried out landscaping, and used the Truxor to remove the silt. This was recycled onsite by dredging it behind a newly created Nicospan membrane, which created new banks for planting.