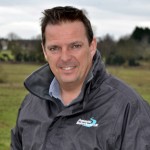 Mike – Director and General Dogsbody.  Mike started his contracting business 30 years ago originally in agriculture and then amenity and aquatics. Mike says "I thoroughly enjoy the aquatics business,  we like to think that we know what the customer expects, and I'm happy only when they are happy"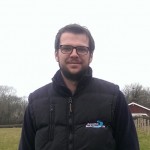 Tom – Operations Manager. He oils the wheels of the company and keeps things organised. He is just as happy in the office or in water, chest deep with his waders on. Tom says  "It's nice to come up with solutions from the customers initial enquiry and then see the transformation that we as a team produce"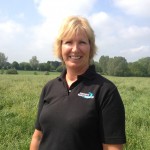 Angela – Director and the 'Boss'. Looks after the accounts, invoicing and pays the wages, so we are all nice to her!   Angela says " They are a great bunch of lads and it's  a pleasure to have them all as part of the Aquatic Solutions team."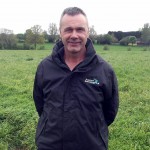 Chris – Head Truxor Operator and chief mechanic. An invaluable member of the team, always has a smile on his face and always goes out of his way to make sure customers are happy. Chris says "this job is so rewarding, we leave waters transformed and I love the positive feedback we receive".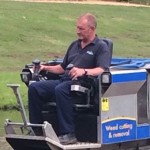 Rob (aka Ginge) – Truxor Operator.  Rob brings a level head and an analytical mind to the team, he has a farming background so being outside in all weathers is where he's rather be. Rob can be relied upon to be thorough and meticulous in the work he carries out. Ginge says 'It is very satisfying when we can transform a pit of vegetation and silt into an area of open water'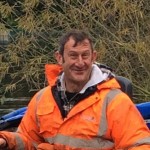 Phil – Truxor Operator  Phil is our fencing expert having worked as a fencing contractor for many years before coming to Aquatic Solutions. He is incredibly diligent, never stopping until he's satisfied with the job he's done. He's happiest when he is busy transforming a lake or pond from grubby to glorious again.
Dave – Truxor Operator  – Dave has a passion for all things aquatic which really shows in the work he does. Dave is a keen angler and brings a good deal of knowledge of aquatic fauna and flora to the team. He has served overseas in the British Armed Forces and often receives glowing testimonies for his attitude and commitment to complete the job on time and to a high standard.
Dan – Truxor Operator – Truxor Operator with a Mediterranean flavour! Dan has a real love of the outdoors and a smile for everyone. Dan is conscientious and committed to making sure the job is always done right no matter how long it takes to do so. Dan says:
Rob S – Truxor Operator – Rob came to us from a landscaping background and brings a good foundation of knowledge to the team. Rob has been customer facing for many years and you can always rely on him to help if there's a problem that needs solving.
If you would like to learn more about how we might be able to help you with any lake or pond issue, please contact us and we can have an informal chat to discuss the areas that interest you.  We will have a conversation that is completely free of charge so we can learn more about your needs and challenges and utilise Google Earth to be able to discuss any project with more clarity and detail. All of our quotations are provided free of charge and in the case of larger jobs we would undertake a site survey. Call us on 01788 810614 or email us at info@aquatic-solutions.co.uk, or by using the online form below. We look forward to hearing from you soon.
Aquatic Solutions UK –

Lake and Pond Management Experts
Tel:                    01788 810614
Mike Mobile:  07770 606423
Fax:                   01788 519766
Email:    info@aquatic-solutions.co.uk
Invoice Address: The Cart Barn, Montilo Lane, Pailton, Rugby, CV23 0QN Office Address: Lawford Heath Farm, Lawford Heath Lane, Lawford Heath, Rugby, CV23 9EU