Aeration is a a key part of keeping a clean, healthy lake or pond. Oxygenation and water circulation means:
Waste decomposes faster
Growth of algae is reduced
Cleaner water
Stimulation of beneficial pond bacteria
Healthy conditions for fish and aquatic animals
Habitat Creation & Fencing Creation restoration or enhancement of a natural habitat may be required as a result of development, to nurture a particular species of plant or animal, or to enhance a site of specific scientific interest (SSSI). We work closely with you on all aspects of design detail, costings, through to construction and installation on site to create a successful outcome.
We are experienced in dealing with areas that require sensitivity, and our lightweight amphibious Truxor means that we can reach seemingly inaccessible areas with minimum disturbance to the surrounding land.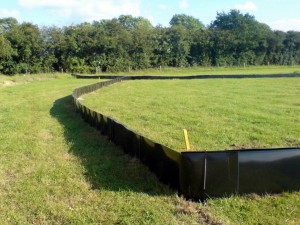 Newt or drift fencing can be installed carried out to keep newts or other amphibians or reptiles out working areas, or to keep them inside safe areas of their habitat and minimise harm to protected species.  It can also be used to intercept migration routes, or to control their movement to help their capture for translocation. A hibernacula  – a man made place for hibernation can also be created for the protection of mammals and insects.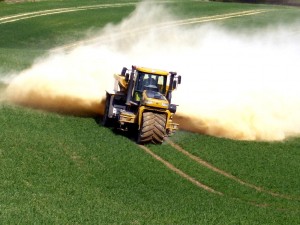 Strettons Agricultural Services provide your spreading and soil management needs. 
Slag
Soil Sampling and Laboratory Testing
GPS Mapping
Habitat Fencing/Creation
We have the latest equipment with global positioning antennas and software for accuracy when undertaking any job on your site. Soil testing and PH correction can be carried out with speed and efficiency by staff with 30 years experience in this area.
If you would like to learn more about how we might be able to help you solve your aeration issue with our aerators and fountains, please contact us and we can have an informal chat to discuss the areas that interest you. 
We will have a conversation with you so we can learn more about your needs. We utilise Google Earth or you can attach pictures (below) of the area to help discuss any project with us in more clarity and detail.
All of our quotations  are provided free of charge and in the case of larger jobs we would undertake a site survey.
Call us on 01788 810614 or email us at info@aquatic-solutions.co.uk, use the online form below or if you have pictures of the area please attach them below. We look forward to hearing from you soon.
Aquatic Solutions UK
Tel:                    01788 810614
Mike Mobile:  07770 606423
Fax:                  01788 519766
Email:    info@aquatic-solutions.co.uk
Invoice Address: The Cart Barn, Montilo Lane, Pailton, Rugby, CV23 0QN
Office Address: Lawford Heath Farm, Lawford Heath Lane, Lawford Heath, Rugby, CV23 9EU
Aeration Experts using Aerators and Fountains supplied Nationwide