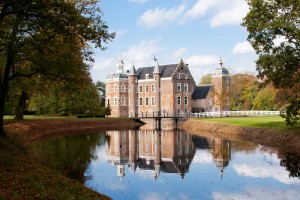 Preserving ponds, lakes and streams in sensitive historical locations  requires time, skill and knowledge.
Ponds, lakes, streams and rivers – even moats – on your property are susceptible to aquatic weeds, problems with algae or silt build up.
Whether it is general maintenance or complete refurbishment you will want the work carried out swiftly,  effectively and economically, with minimum impact on the surroundings, and in some cases, the paying public.
Aquatic Solutions deliver fast, effective lake and pond maintenance solutions to all your water course problems, from maintenance and management, weed control and refurbishment.
Our range of services, save you time,  enhance the natural environment  and we offer very competitive rates.
Ground Weeds
If you have a problem with identifying and tackling invasive weeds we can help. Our invasive weed spraying  will tackle the most pervasive weeds, and our work is carried safely and to UK legal rquirements. We will advise on the best time to carry out the spraying for optimum results, and carry out the work with efficiency and care.
Using our Truxor amphibious vehicle we can carry out mechanical aquatic weed removal either from the bank or in the water itself. The vehicle has numerous attachments which can remove bulrushes by the root, or cut other weeds to a depth of 6 feet.  Other attachments allow the cut vegetation to be collected so that it can be disposed of appropriately.
The vehicle is lightweight, leaving no more of a mark on the land than a human footprint would, so there is very little that needs to be done in terms of restorative work, making it  ideal for work in sensitive areas.
Silt Pumping and Dredging
Build-up of silt within a lake, pond or river can have serious consequences in terms of drainage and possible flooding.
We have two types of silt pump that can be used for different types of silt materials and densities. With the use of our excavator arm we can loosen any harder material on the water bed and then follow up with a silt pump to remove the loosened material from the water.
If you would like to learn more about how we might be able to help your property, please contact us and we can have an informal chat to discuss the areas that interest you. 
We will have a conversation with you so we can learn more about your needs. We utilise Google Earth or you can attach pictures (below) of the area to help discuss any project with us in more clarity and detail.
All of our quotations  are provided free of charge and in the case of larger jobs we would undertake a site survey.
Call us now on 01788 810614 or email us at info@aquatic-solutions.co.uk, or complete the online form below. We look forward to hearing from you soon.
Aquatic Solutions UK
Tel:                    01788 810614
Mike Mobile:  07770 606423
Fax:                  01788 519766
Email:    info@aquatic-solutions.co.uk
Invoice Address: The Cart Barn, Montilo Lane, Pailton, Rugby, CV23 0QN
Office Address: Lawford Heath Farm, Lawford Heath Lane, Lawford Heath, Rugby, CV23 9EU